Snake-ku's Birthday
Visual Novel | Demo | made with Ren'Py, Clip Studio Paint
Made in collaboration with Vic Reyes, this is an interactive narrative fiction piece that touches on themes of depression, trauma, isolation, and tenderness, as well as community. There is much more to the story than what we included in the demo, but for now this is on indefinite hiatus.
We both worked on the worldbuilding. Vic has written the code and in-game text, and I've made the drawings and animations. We both developed the story, characters, and imagery together.
After a lot of discussion on the story and the setting, we fleshed out where exactly it takes place, and what elements define the area and reflect the situation the characters are in.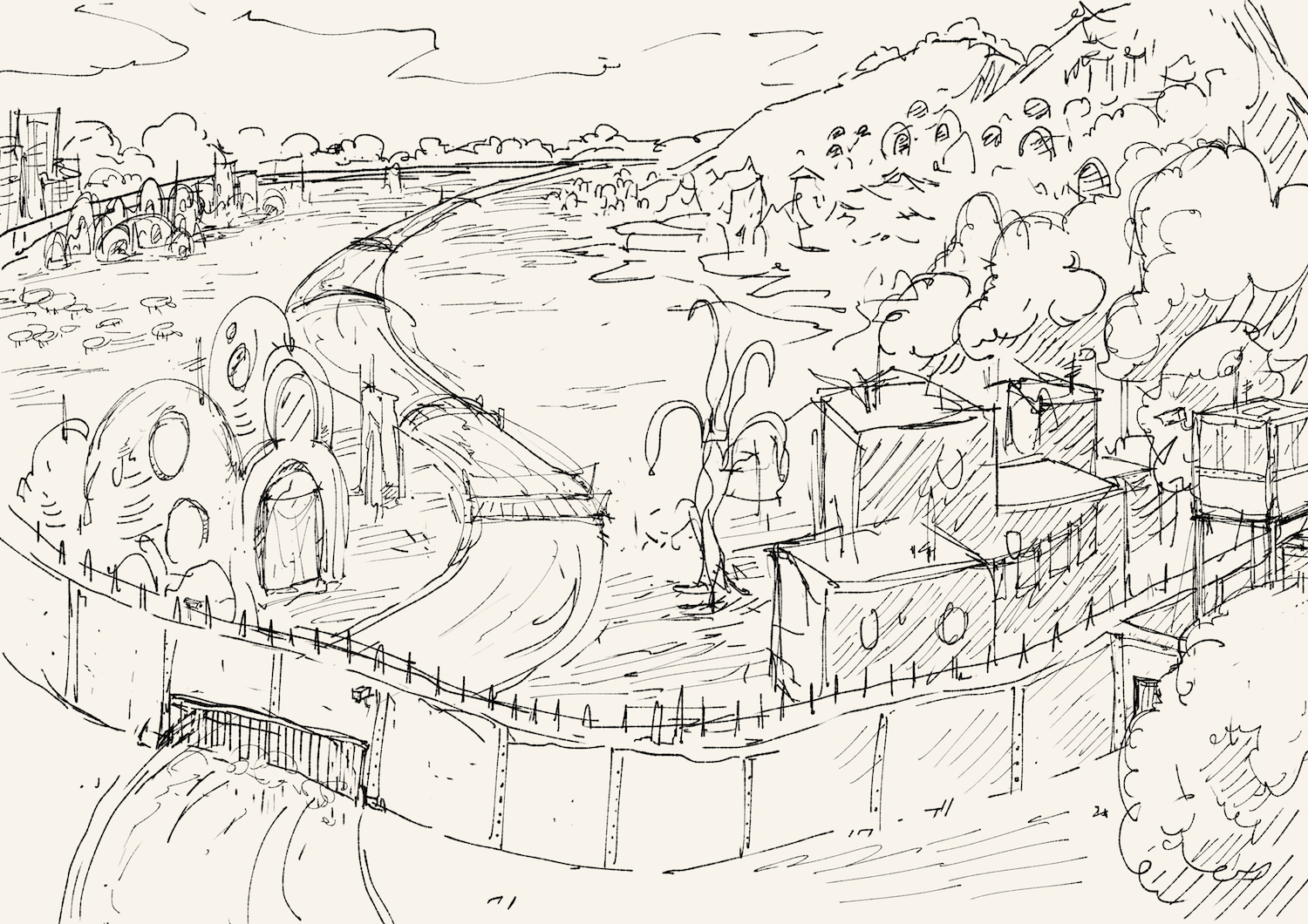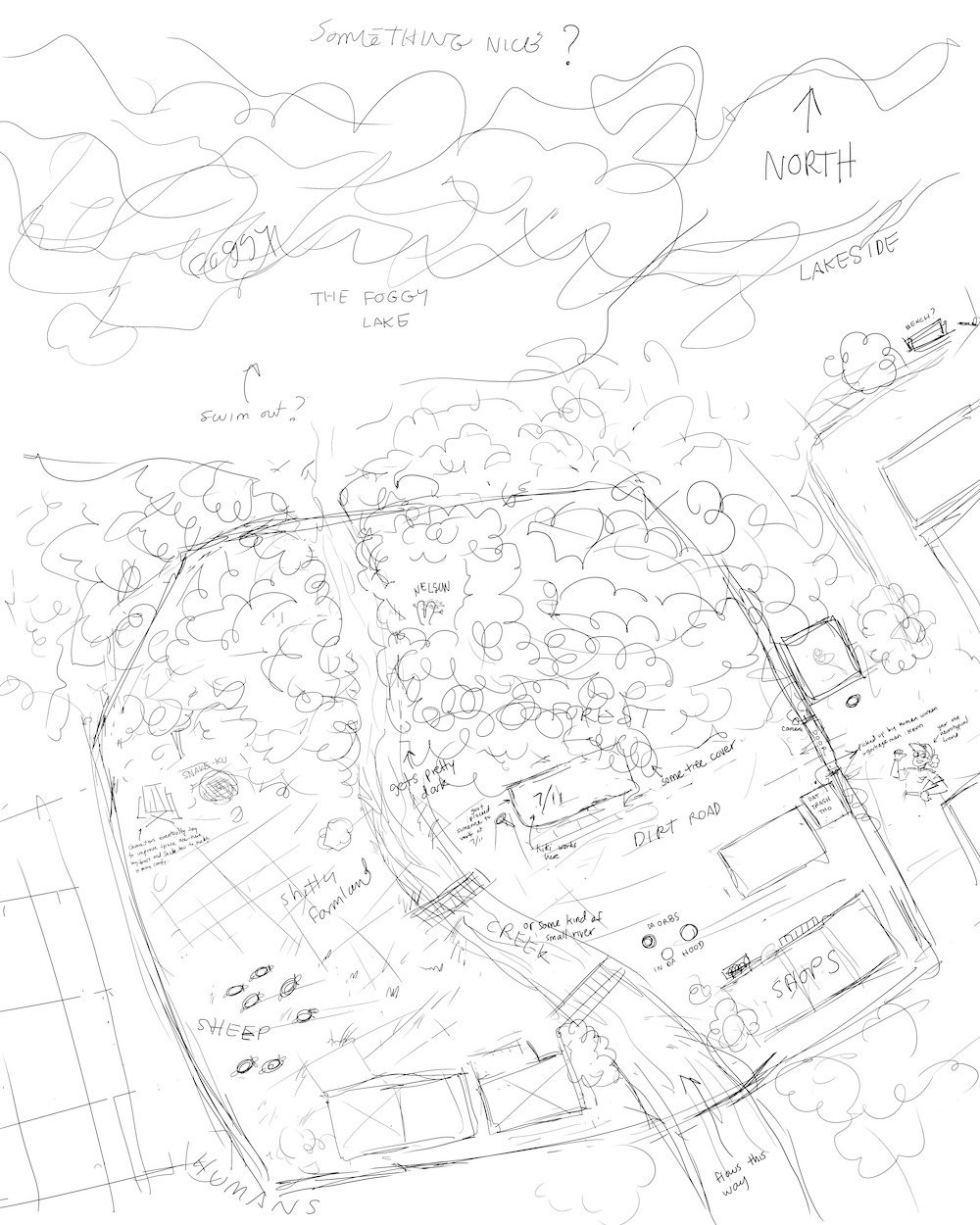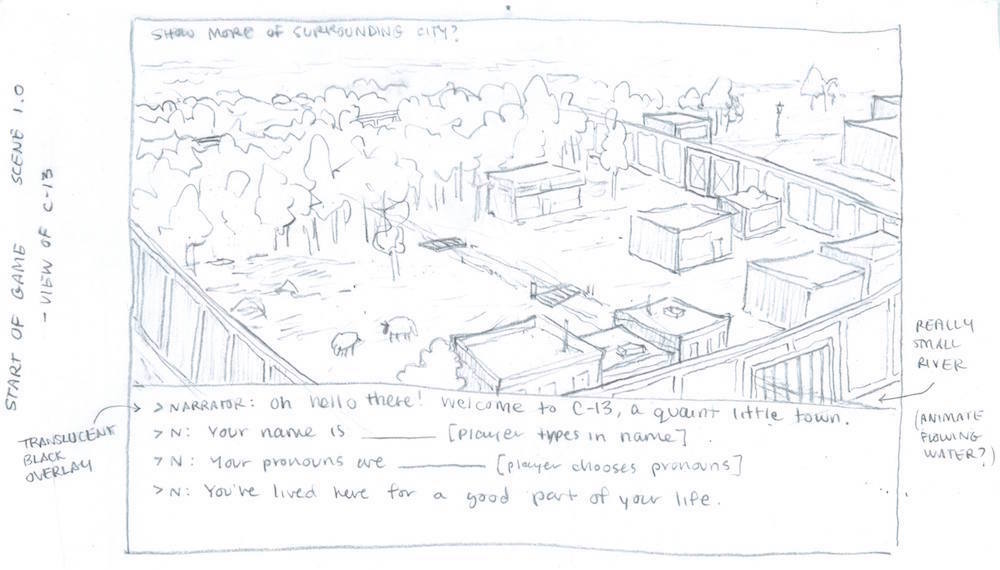 Below are some sketches for a few of the characters we created. We developed a cast of characters that both complement and contrast each other, each with particularly unique personalities and backstories that we felt represented or were important to us.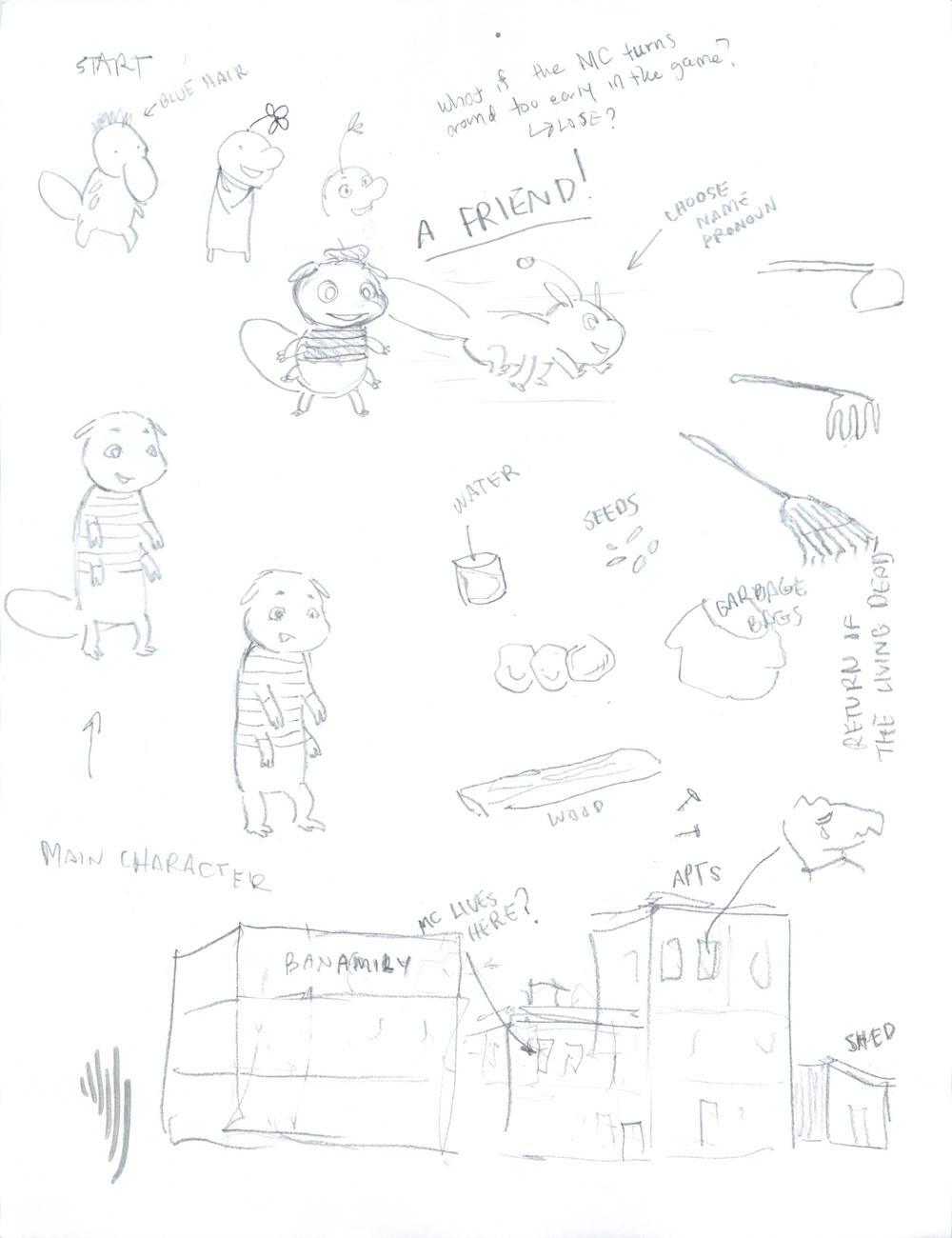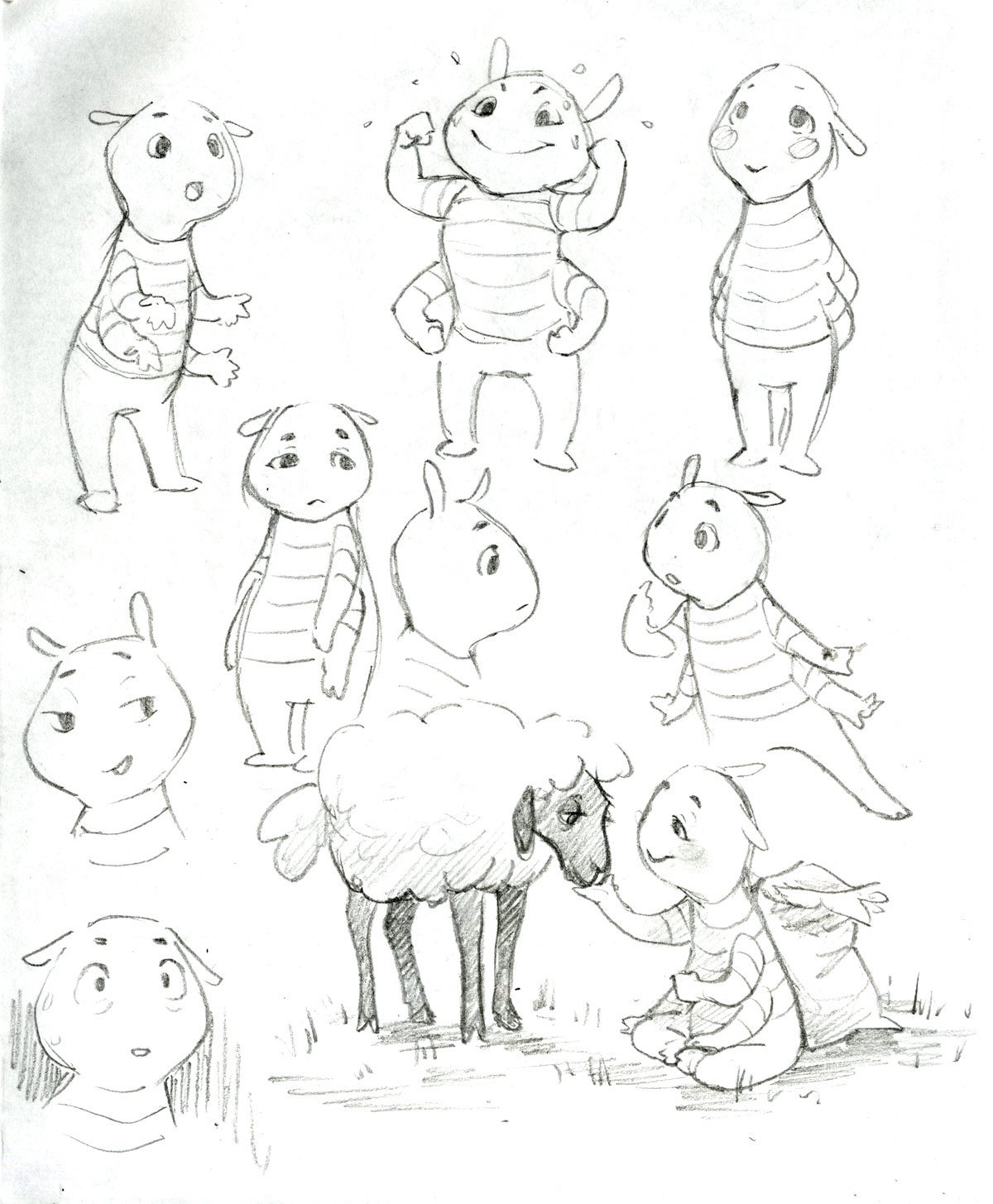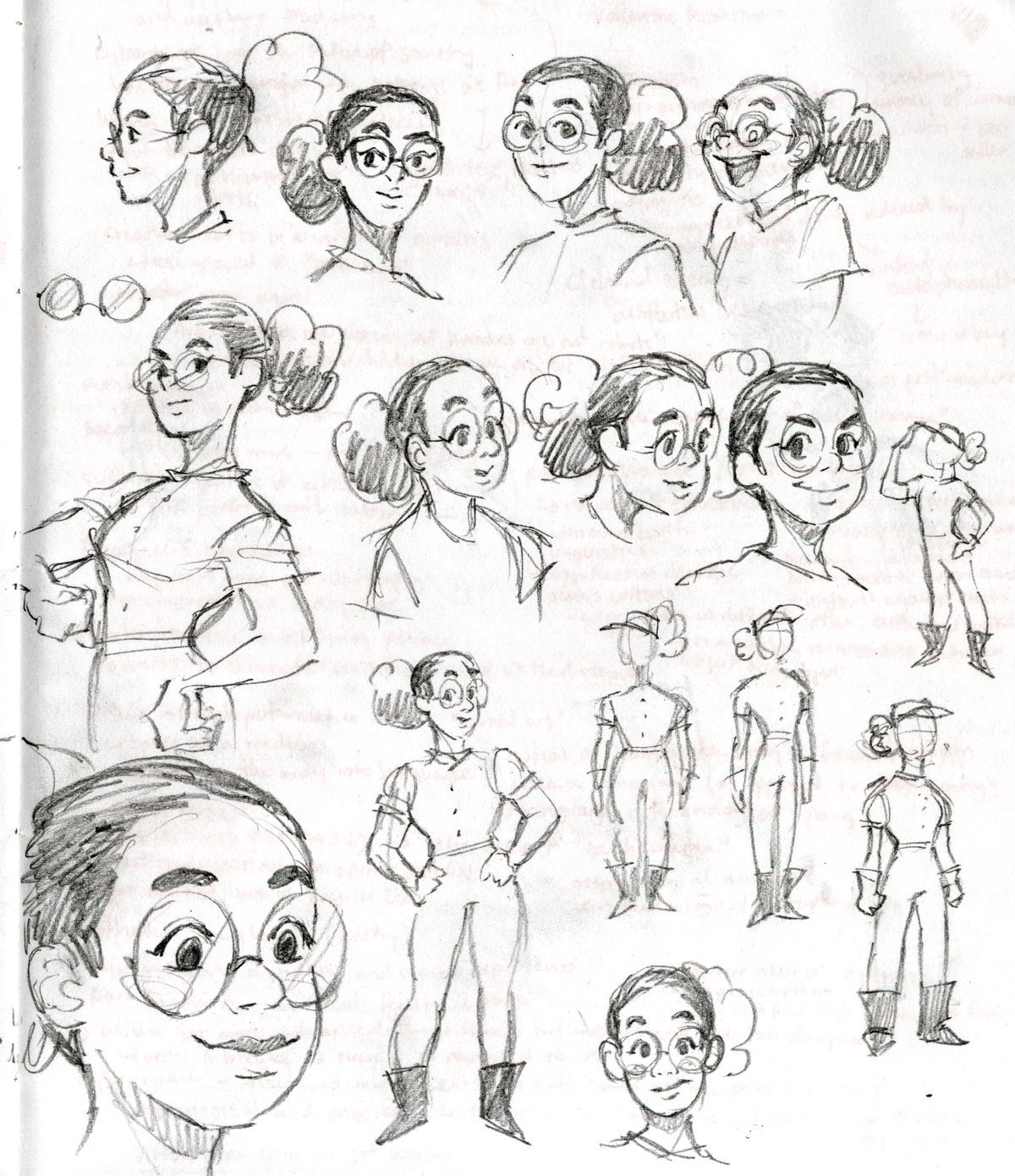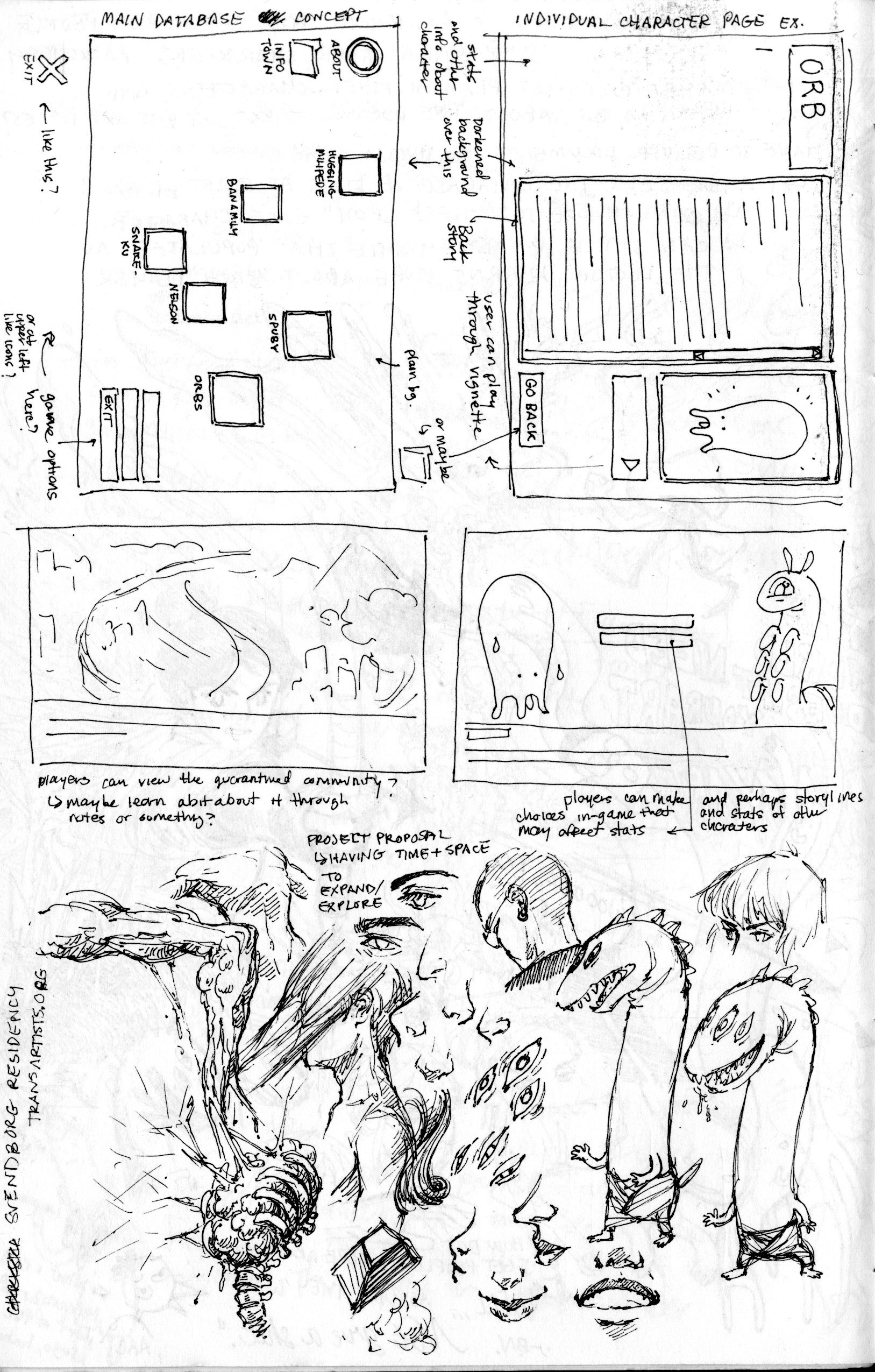 Early game concepts, with early sketches of Kiki (the last character in the set of sprites below).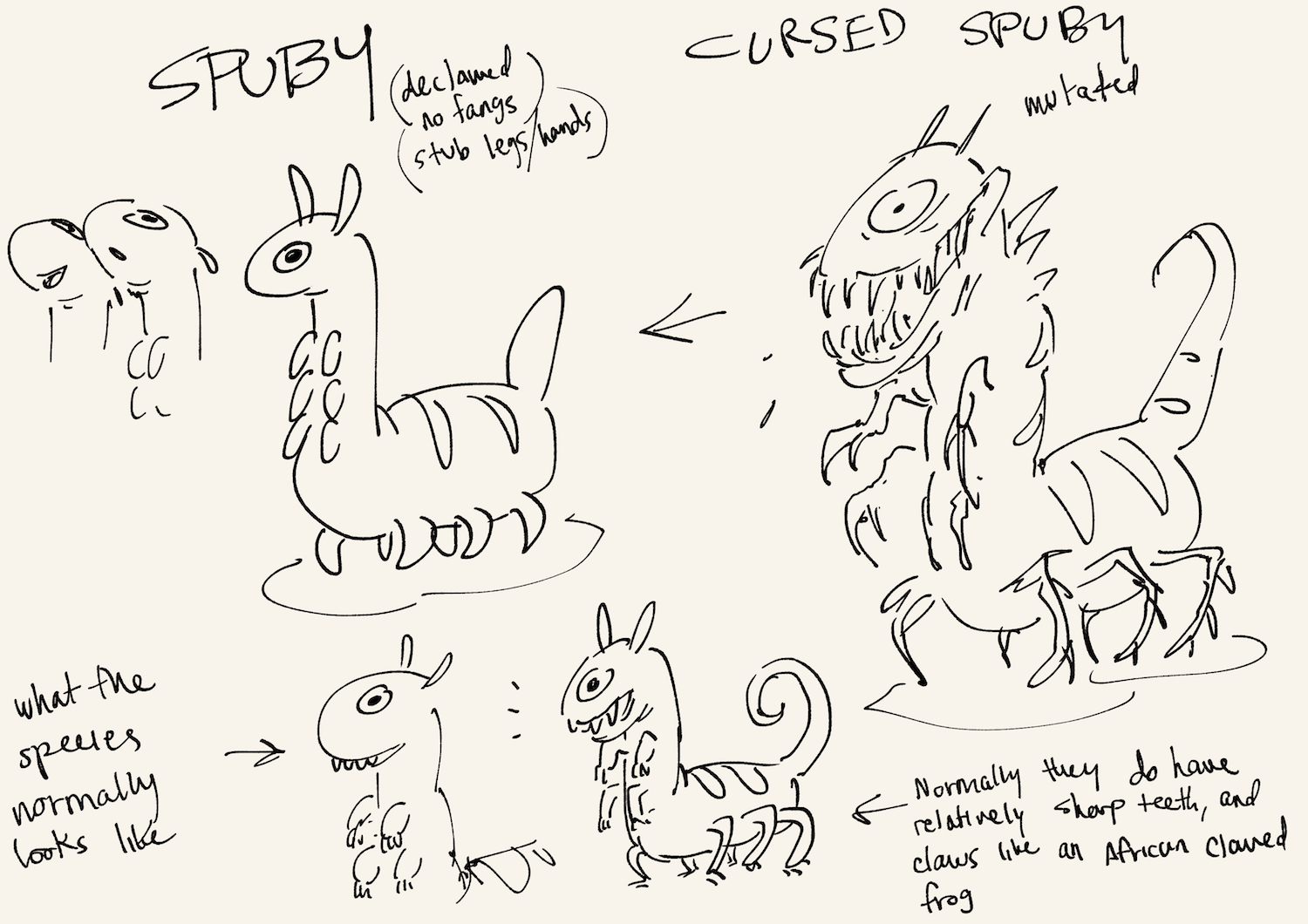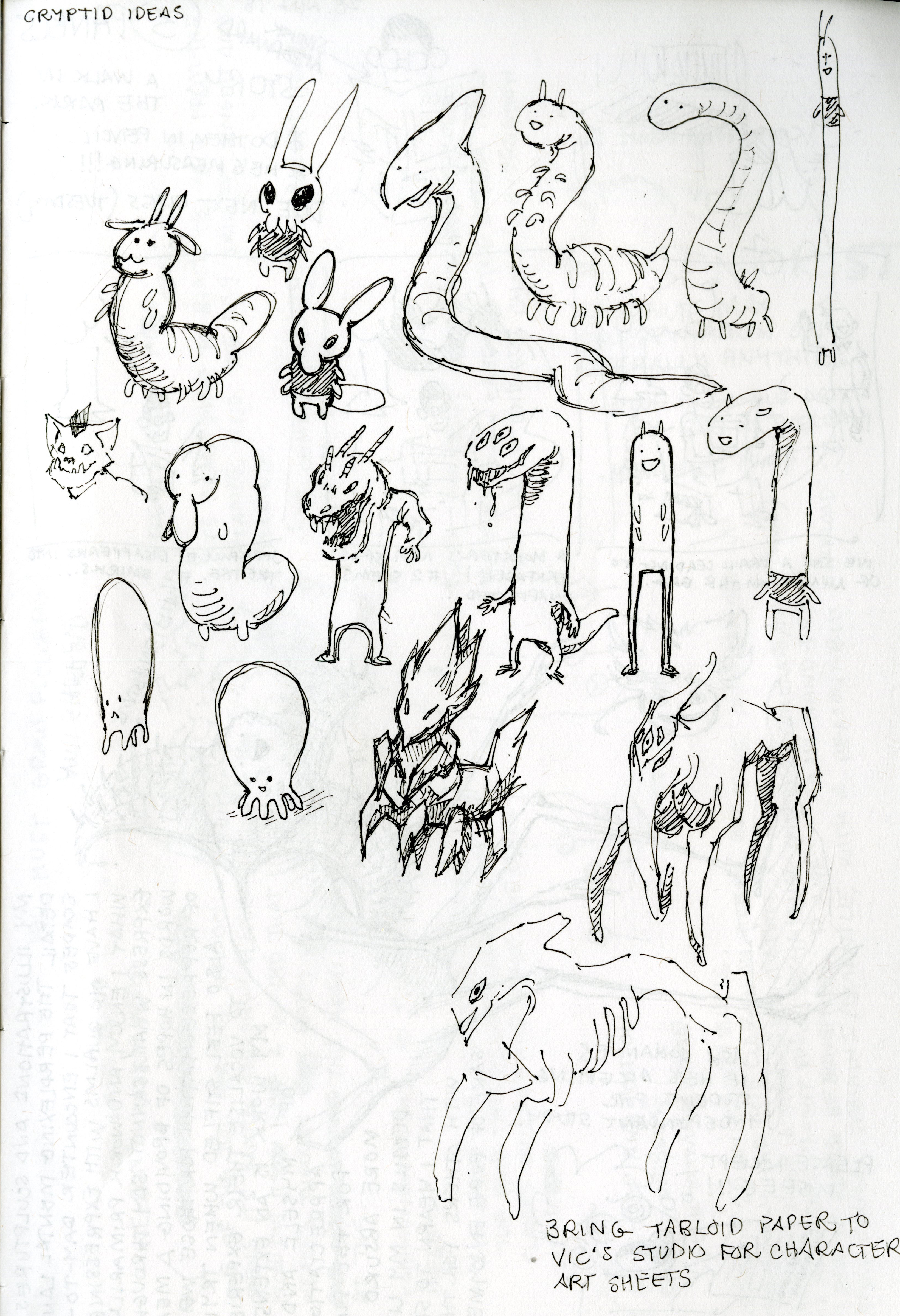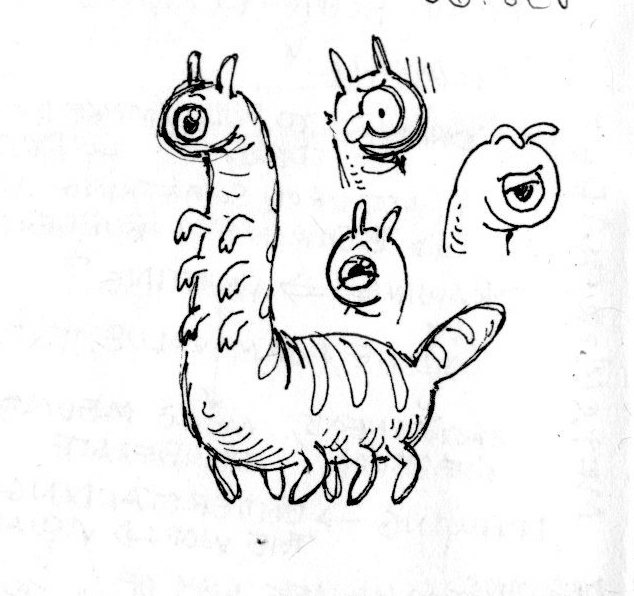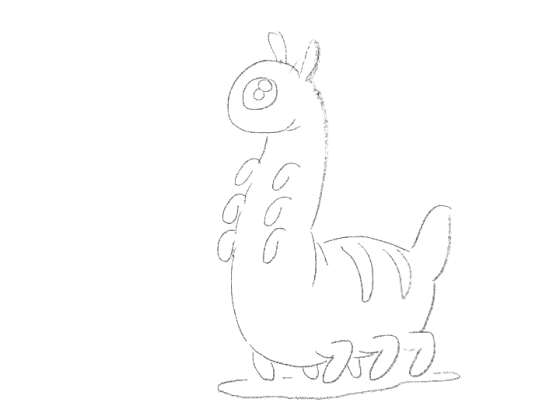 Spuby is alive!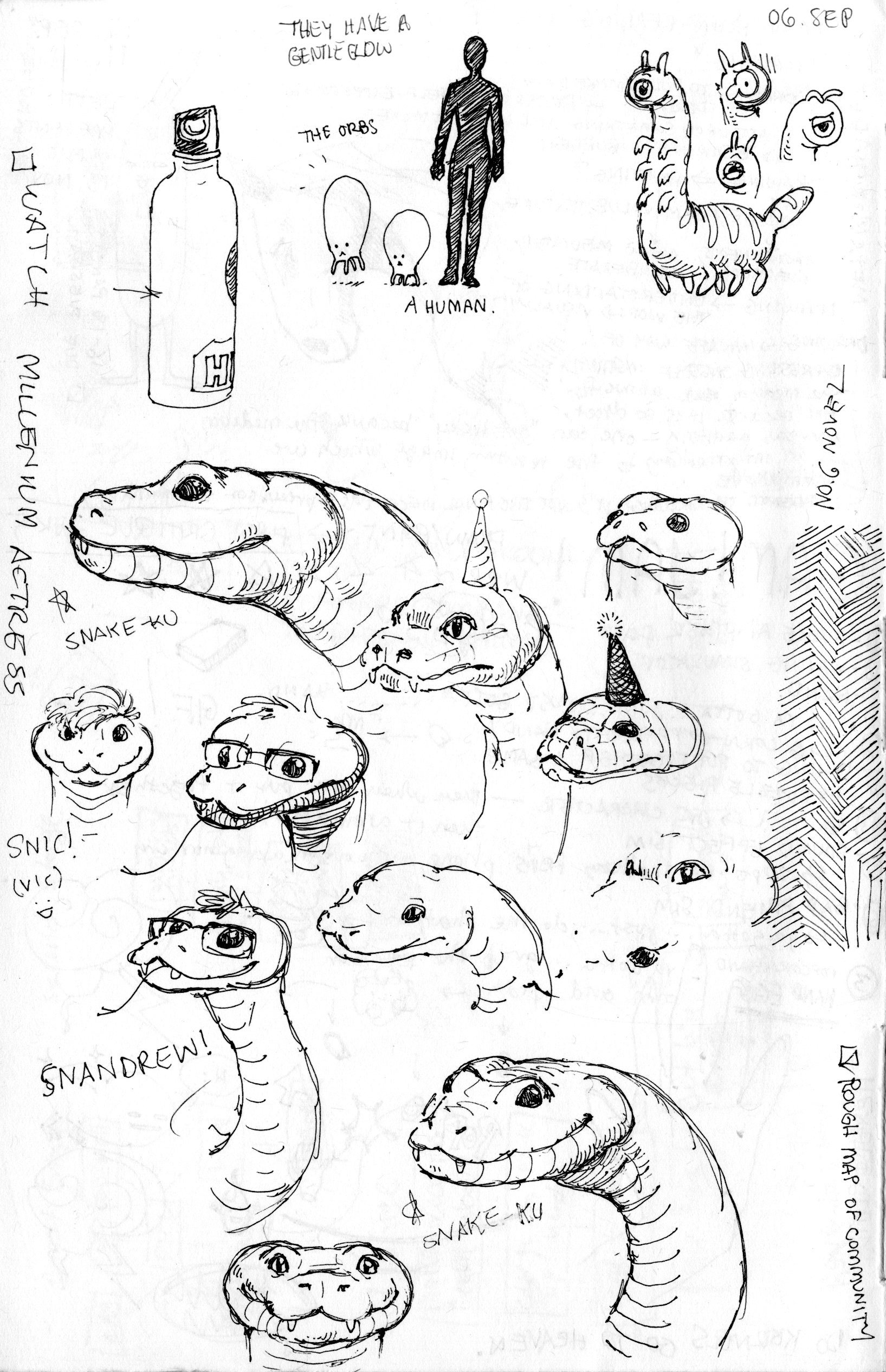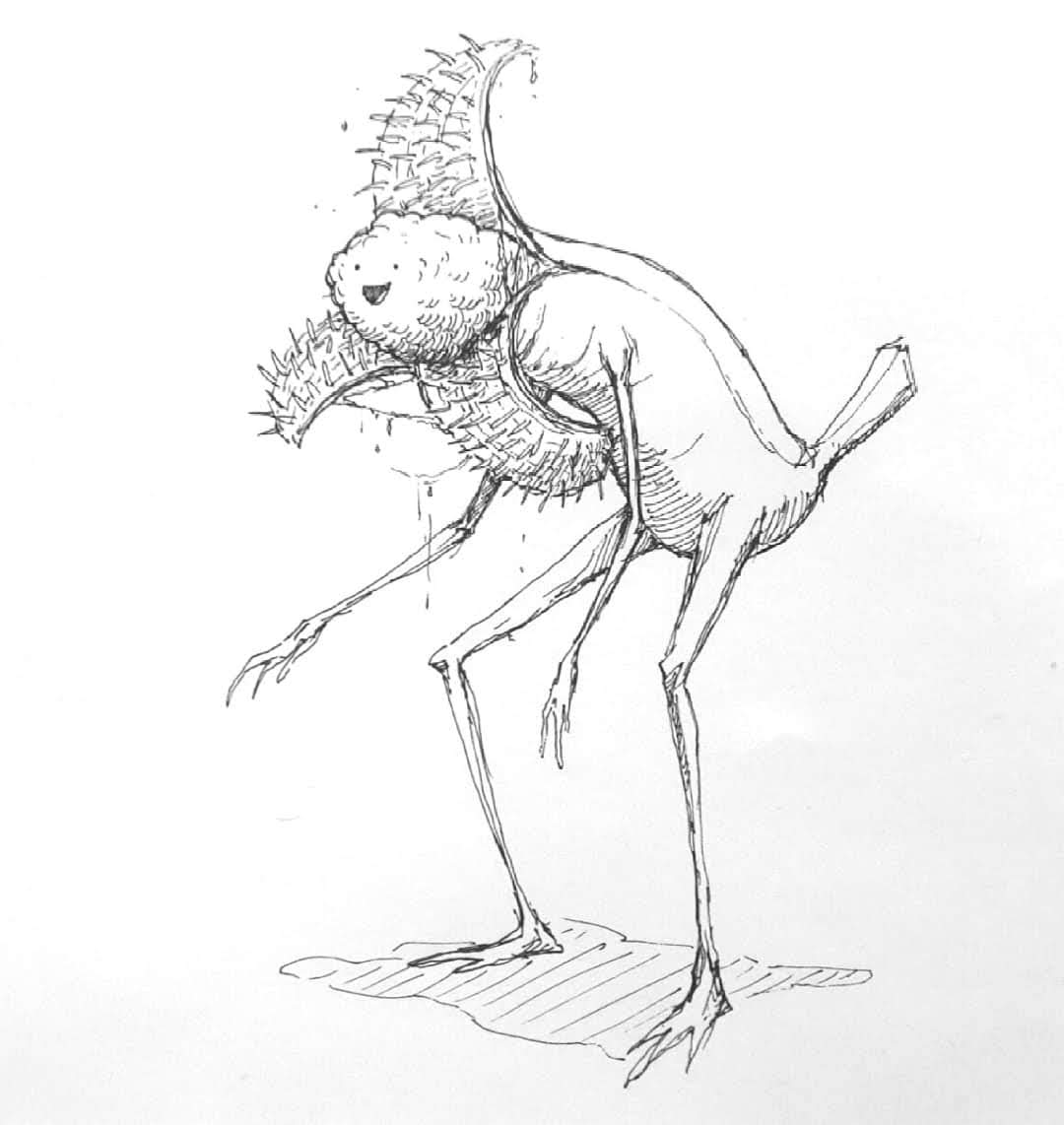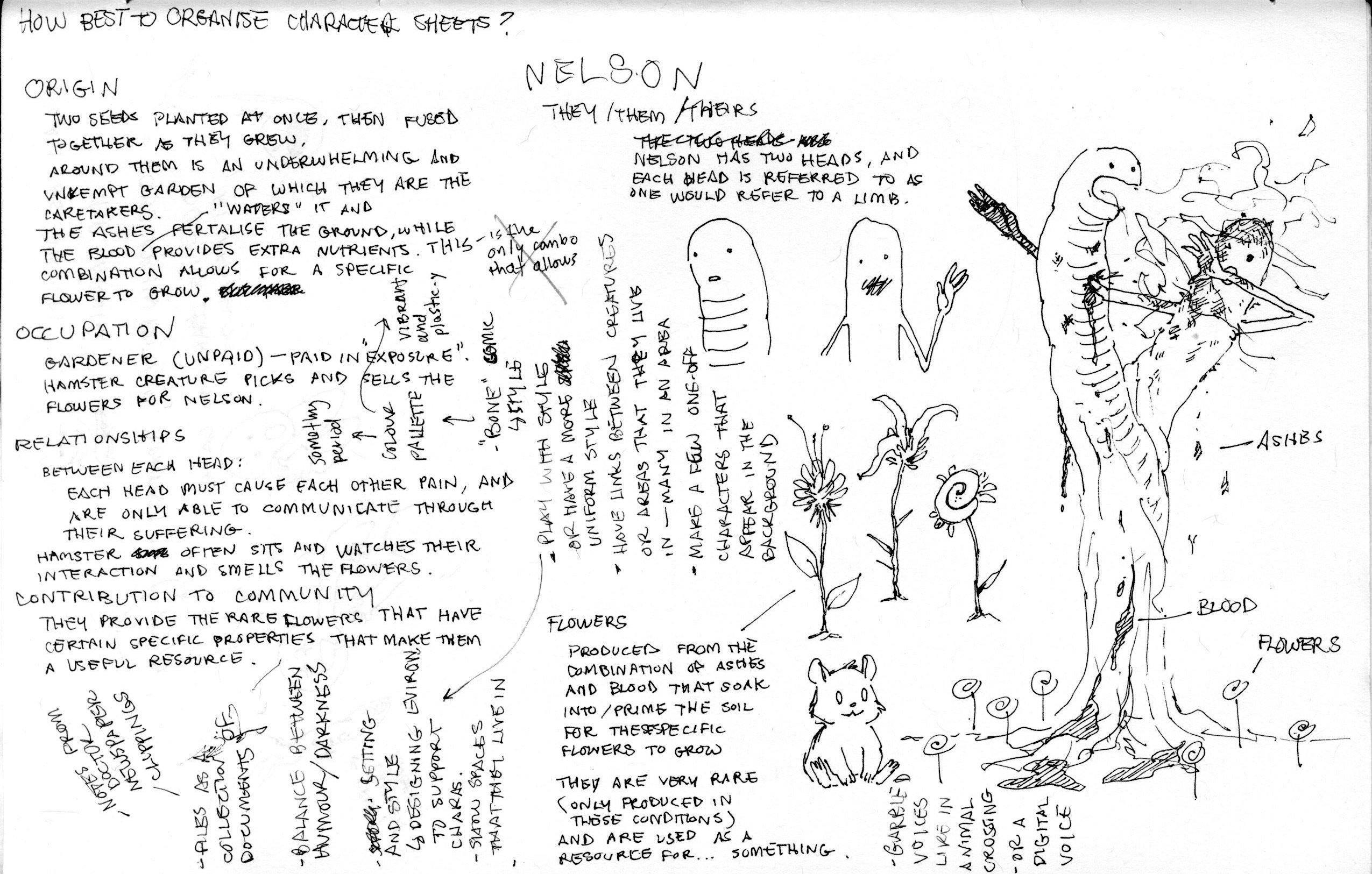 Character sprites!
Below are some sketches of a few moments in the story.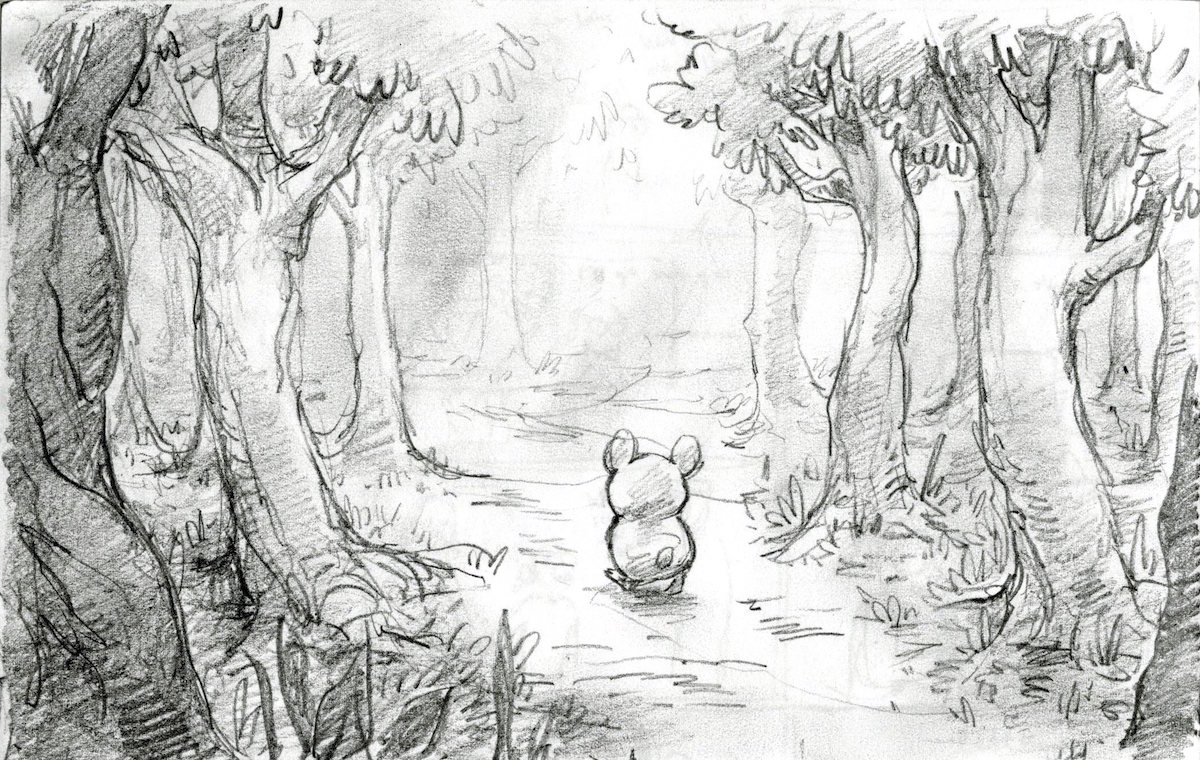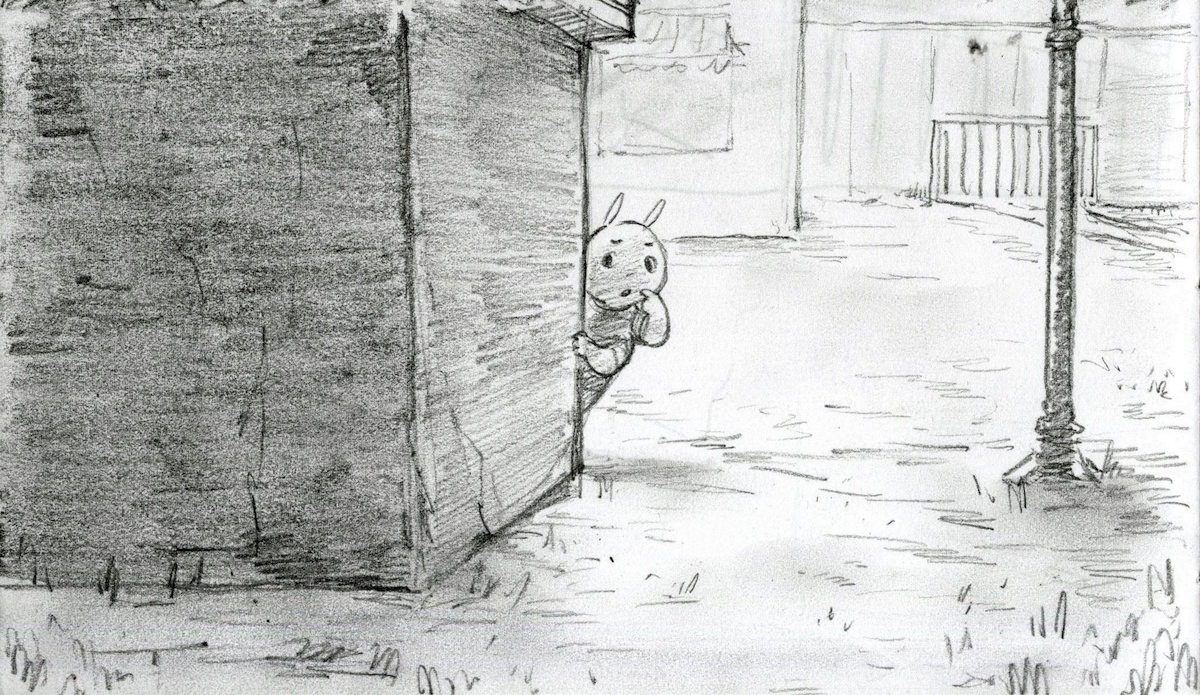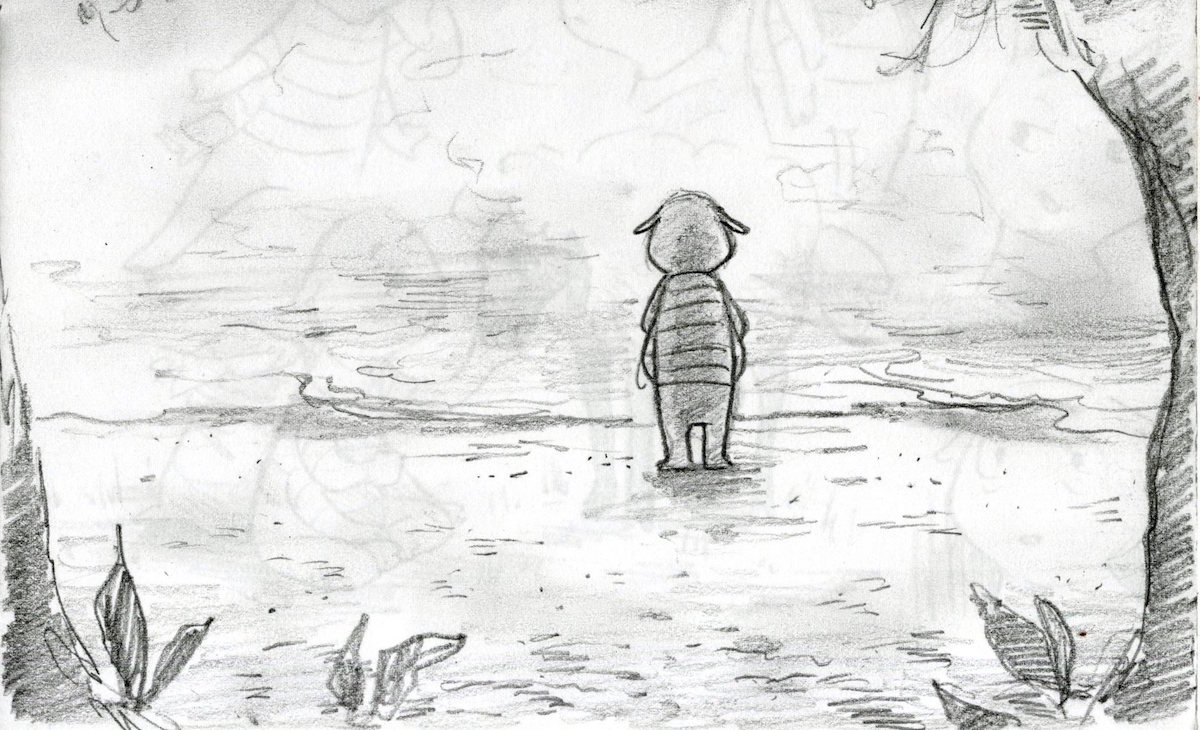 Below are selections of some backgrounds and frames from the game (click to view more).